Drinking Water
Different homes have different needs; Mr. Goodwater offers a wide range of Drinking Water alternatives, including Home Reverse Osmosis systems, Ultra Filtration, Carbon Filtration units and Ultra-Violetboy_water Sterilization. Based on your specific needs, we can custom build a drinking water system that provides refreshing great tasting water for the whole family for just pennies a day. Mr. Goodwater drinking water costs less than bottled water and is considerably less than expensive bottled drinks. Most importantly, an abundant source of pure water at your fingertips encourages greater water consumption which contributes to better health.
The things that make water taste less than fresh aren't always clear. Impurities, dissolved mineral salts, chlorine and bacteria all contribute to the taste of water. Not only can these substances be a health concern, but they cause unpleasant tastes and odors as well. Coffee, tea and juices are often bitter and lack flavor, while ice cubes are soft, cloudy and leave flakes in drinks.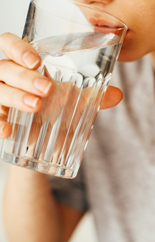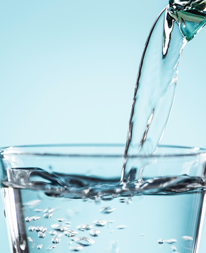 Water quality
varies, depending on its source: Acids, carbon dioxide and sulfur emissions from rain, dirt, silt, acidity, bacteria (and the chlorine used to treat it) from surface water. Contamination from agricultural and industrial run-off in wells.
Mr. Goodwater uses the reverse osmosis process, a unique membrane technology, to separate pure water molecules from tap water. It washes minerals and other contaminants out and removes chlorine and volatile chemicals as well as unwanted odors and tastes, leaving purely refreshing water in its place.
With a Mr. Goodwater Drinking Water System installed in your home, you and your family can enjoy water the way it was meant to be – refreshing and thirst quenching glass after glass. Choose the system that's right for you and have fresh drinking water in your home now! With optional ultra-violet and specialty filters, Mr. Goodwater can treat any contaminant that may be found in your water.
Reverse Osmosis Drinking Water Systems
The Mr. Goodwater Drinking Water System reduces harmful contaminants* and turns common tap water into the fresh, quality water that nature intended us to drink. A four-stage system filters water at the molecular level. Drawn water passes through a final carbon filter to remove any unwanted tastes or odors. The result is simply healthier, better tasting water.
Healthier sparkling-clear drinking water.
Pristine, flavorful coffee, tea and juice.
Clearer ice cubes.
Better tasting soups, sauces and meals when prepared with R.O. water.
Environmentally sound water treatment.
Cost effective: the daily cost of bottled water will no longer be a concern.
Convenient: fresh, clean water ready at your tap—no more handling of jugs.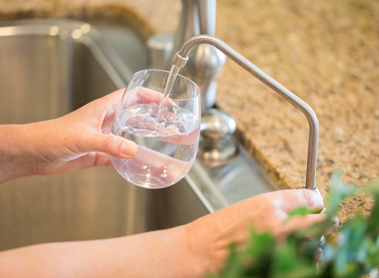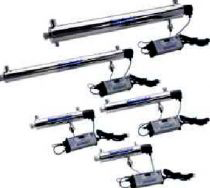 Ultraviolet Sterilization (UV)
This modular line of ultraviolet disinfection systems can be used in a myriad of applications where flexibility and pricing sensitivity is a deciding factor. The low pressure germicidal lamps provide an economical way of treating water requiring a 99.99% reduction in bacteria and viruses.
These simplistic designs allows for easy homeowner maintenance. The UV lamp can be changed without interrupting the water flow. The quartz sleeve design allows for maximum UV output and operating efficiency.